With the multitude of options available on the market, it is easier than ever for companies to find the ideal workspace for their teams. In fact, some firms in Singapore are even converting their offices from traditional leased buildings to flexible workspaces, as they believe the latter is more aligned to the work culture they wish to foster.
As a business owner searching for the ideal workspace, you may find yourself asking similar questions. Should you rent a conventional office? Or is a coworking space more suitable for your needs? Both options have their benefits, so the choice will depend on your business needs.
Benefits of coworking spaces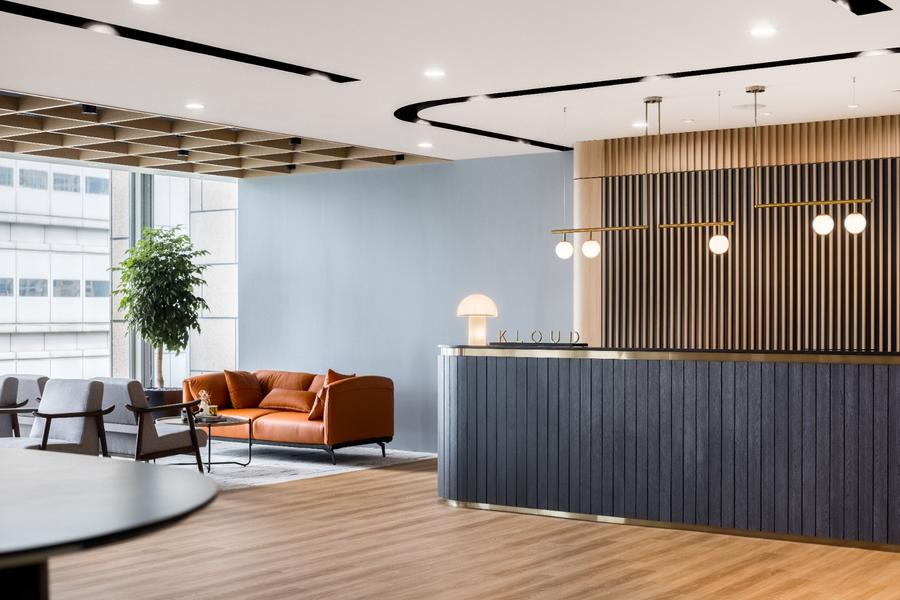 Contrary to popular thinking, a coworking space is not just for freelancers and startups. Coworking spaces offer a flexible work environment for corporations and individuals alike, allowing them to work either independently or in groups.
The experience differs from a conventional office since the people in a coworking environment are generally from different organisations. Such arrangements can bring about their own set of benefits for both employers and employees.
Benefit #1: Chance to network and collaborate
In a traditional office setting, there is often a well-defined structure that employees follow. This may include a fixed working schedule and designated workspaces. However, in a coworking space, the level of routine and structure tends to be more flexible and adaptable, and hotdesking is a common sight. Such settings allow you to explore more beyond your usual workspace, which in turn, allows you to meet individuals whom you may not get to interact with regularly.
Some coworking spaces even organise events and workshops to facilitate networking and collaboration among tenants, providing them with an opportunity to mingle with others outside of their company.
Benefit #2: Move-in ready
Some entrepreneurs prefer to occupy a fully-equipped workspace immediately rather than worry about office renovation. Coworking spaces are the perfect solution for these business owners, as they are fully-fitted and possess various amenities and on-demand meeting space arrangements. Some service providers may even provide users with a range of options to customise their workspace to fit their business needs.
Benefit #3: No miscellaneous expenses
Some businesses, particularly budding enterprises, work with a limited budget. As such, they may not have the resources to rent a conventional office space after considering all the costs associated with such leases. If you are in a similar position, a coworking space could be a more cost-effective solution for your business requirements, since expenses – from utilities to office equipment, are usually included in a monthly rental fee, with no high upfront costs or long-term commitments required.
Benefits of conventional office spaces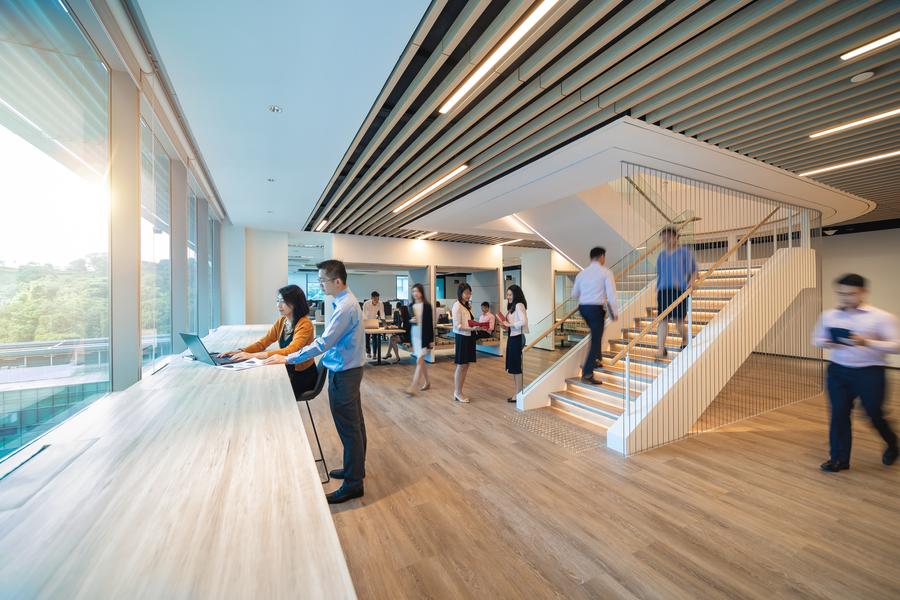 Before the rise in coworking spaces, a conventional office setup was pretty much the only way all businesses operate. Everyone is familiar with the structure of a traditional office. Whether you own the building or are leasing the space, you use it primarily for your business. That brings with it various advantages.
Benefit #1: Control over the office amenities
Because you are not sharing the workspace, you have greater control over the office amenities. You usually do not have to compete with other users to book a private meeting room for your team discussion or a client meeting like you may have to in a coworking space, where such facilities may be more limited.
Benefit #2: Branding and corporate culture
While coworking spaces may offer some levels of customisation, they are often not as comprehensive. Conversely, a conventional office space belongs solely to you. As a result, you have more flexibility to transform the place to accommodate any specific needs and values of your company, resulting in a workplace that better reflects your brand and corporate culture.
Benefit #3: Privacy
Some coworking solutions offer private suites for enterprises desiring a personalised working environment. However, at the end of the day, coworking spaces are designed to foster collaboration and community among diverse individuals and businesses. As a result, occupants often work in proximity to each other. The limited privacy afforded may not be sufficient for those who work with confidential or sensitive data unlike traditional offices.
Coworking or traditional office space: which is better?
There is no right or wrong answer to this . At the end of the day, it is about selecting the workspace that best suits your business needs. Ensure the physical space you choose reflects the image you want to project to your stakeholders (clients, employees, and partners) and presents your team with the ideal environment to be productive.
As an innovative urban space solutions provider, Keppel's Real Estate Division is always seeking new ways to tap technology and trends to create smart offices that enhance our clients' businesses. If you seek a flexible work environment, look no further than KLOUD – the place to work, live, and engage or explore our award-winning portfolio of investment-grade commercial properties. Reach out to us today to find the workspace solution that aligns perfectly with your vision for success.