Picture this: it's a Friday morning, and you are meeting your colleagues at a coworking space most convenient to everyone. Your colleagues welcome the change of scenery after a long work week. After a fruitful brainstorming session, you decide to finish your work at the said location before taking a short commute back home. Sounds nice? The reality of such a flexible work arrangement is closer than you think.
"Flexibility" is becoming an essential part of numerous business structures, which in turn, is impacting the requirements of physical workspaces. This change has also been accelerated by the shift to a hybrid work model post-pandemic. As a result, coworking spaces are fast becoming the ideal work environment for many employers and employees. Let us share the benefits of working in a coworking space.
What is a coworking space?
A coworking space is a shared office facility where people from different teams and even companies come together to work side by side in a single shared space. It is a new way of working and sharing and is designed to provide a productive and collaborative environment for its dynamic inhabitants.
Benefits of working at a coworking space
1. Flexible work schedule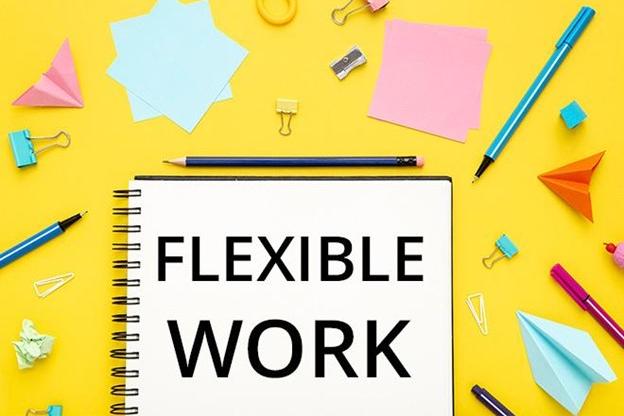 The rigidity of a 9 to 5 work schedule may soon become passé. Employees now seek better work-life balance, preferring office hours that best suit their personal timetables. Coworking spaces allow employers to offer such flexibility to their employees, as occupants have 24/7 access to the facility. Therefore, workers can choose to arrive and exit the office according to their preferences.
If your employee needs to run an errand in the middle of the workday, they can do so and then drop by the nearest coworking space available to continue their work at a hot desk or a private office space. This level of flexibility allows you and your employees to take control of your work-life balance, choosing the work schedule that best fits your needs.
2. A flexible office space to build your business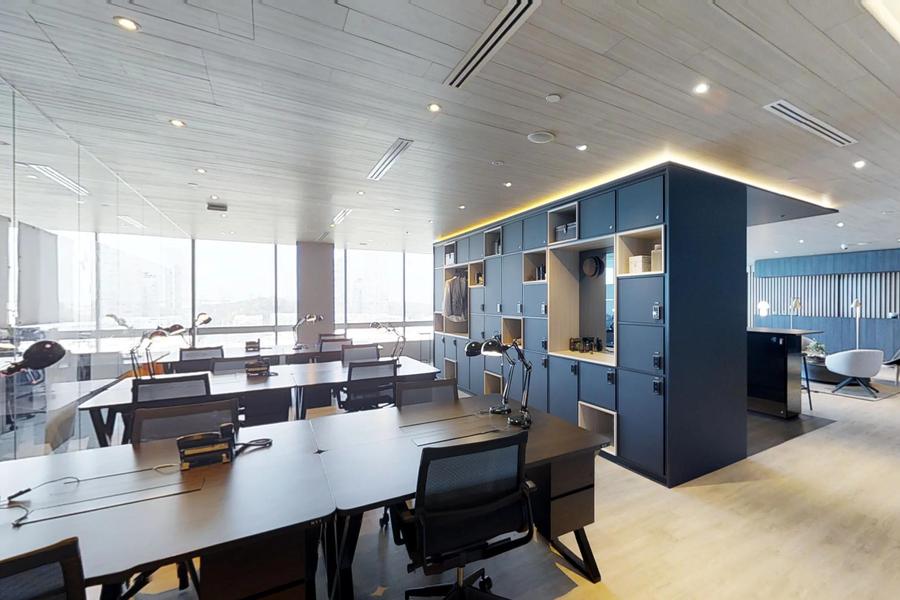 Coworking spaces are often attractive to small and medium enterprises that do not have the means to build their own infrastructure. With common facilities, office supplies, and on-site support provided, a coworking space includes all the office amenities entrepreneurs require to jumpstart their businesses.

Furthermore, the lease terms for such workspaces are often more flexible than traditional offices. It is easier for enterprises to right-size without worrying about where to house their teams. You can scale up or down at your own pace without concerns about any long-term conventional lease.

There are different workspace options to cater to a myriad of working styles. Does your team thrive in a more social, collaborative culture? In that case, hot desking may be ideal for your working style. Conversely, if you require silence to produce your best work, a private office suite might be preferable. At a coworking space, you have the option of deciding how you wish to work.
3. Greater cost savings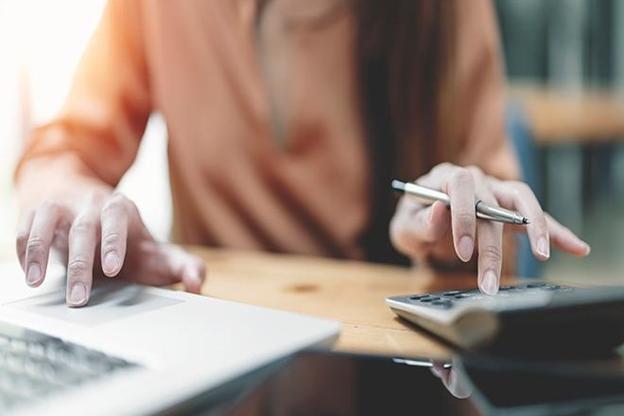 Whether you are a freelancer, a budding startup, or a thriving corporation seeking a dedicated desk or private office, coworking solutions allow you to pay for only the space you require. And with built-in amenities like front desk support, printing services, and internet connectivity, overhead costs typically associated with leasing an office space of your own are eliminated.
4. More networking and collaboration opportunities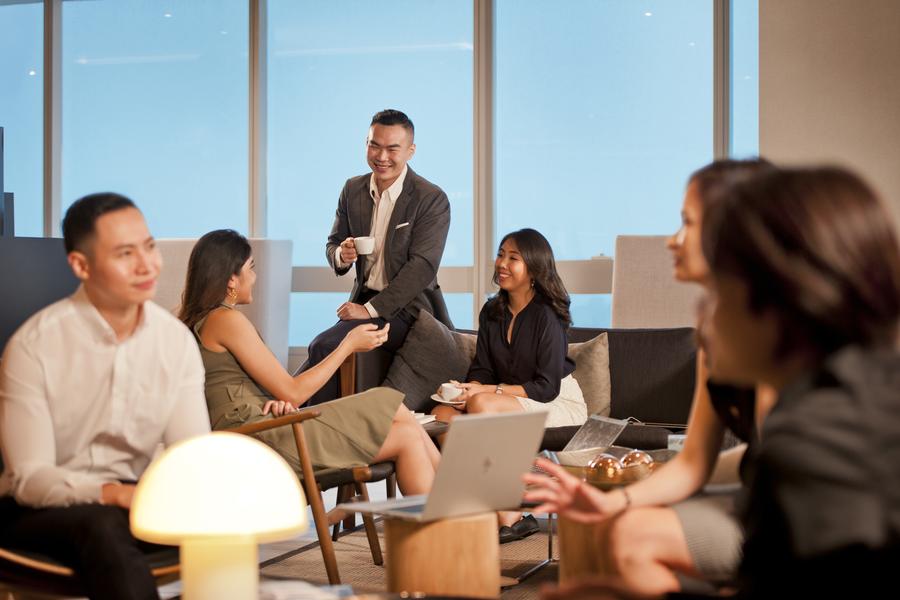 Coworking spaces offer a collaborative work environment, allowing you to connect with people you otherwise may not ordinarily meet. This comes from working alongside different people and organisations daily. With a community consisting of diverse businesses and individuals, you may interact with other professionals whom you can collaborate with for a project or other enterprises that offer services that benefit your company. Additionally, when working with other like-minded people and companies, you may have opportunities to acquire new information or best practices that can be applied to your next project.
The networking opportunities can even extend beyond the workplace. Various coworking spaces often organise events and workshops designed to facilitate networking and collaboration among users. This provides tenants with a platform to mingle with others outside of their company which they may not usually have the opportunity to do so.
Coworking spaces are also a thriving "ecosystem" involving remote enterprise teams, budding startups, established companies, and various creatives and gig economy workers. So perhaps it is time to rethink and reshape the way you work today!
If you seek a flexible work environment that can be reconfigured seamlessly, with various office and desk layouts tailored to your business's evolving spatial requirements, look no further than KLOUD – the place to work, live, and engage. With KLOUD's customised solutions for enterprises, you can expect a personal, tailored touch for a smooth, fuss-free office setup process.
However, if you remain unsure about what office space fits your needs, you can connect with our office space experts at Keppel Land. Our team understands that leasing an office space is sometimes complex. So you can count on us to be there with you every step of the way to help you find the ideal workspace. Do not hesitate to drop us a message today.