As one of the largest generators of waste, the retail sector has a critical role to play as Singapore moves towards becoming a zero-waste nation. Key stakeholders such as retail mall operators and tenants can play their part both individually and collaboratively to reduce waste generation and minimise carbon footprint.
Keppel's i12 Katong retail mail in Singapore, which garnered the Building and Construction Authority (BCA) Green Mark Platinum Award in 2022, is a prime example of Keppel's sustainability efforts as we transform the mall's spaces and its operations hand-in-hand with shoppers and tenants. Here is a glimpse of the mall's sustainable practices.
Example #1: Waste management and recycling programmes
As part of its efforts to support Singapore's Zero Waste Master Plan, i12 Katong has various initiatives to encourage shoppers and tenants to partake in its sustainability journey through responsible disposal and recycling methods.
The mall has implemented a waste recycling programme for electronic waste, metal, paper and plastics, ensuring that waste is properly segregated into different categories. By recycling the right way, we prevent contamination that renders these items unrecyclable, causing them to end up as general waste, thus adding to landfill space and greenhouse emissions.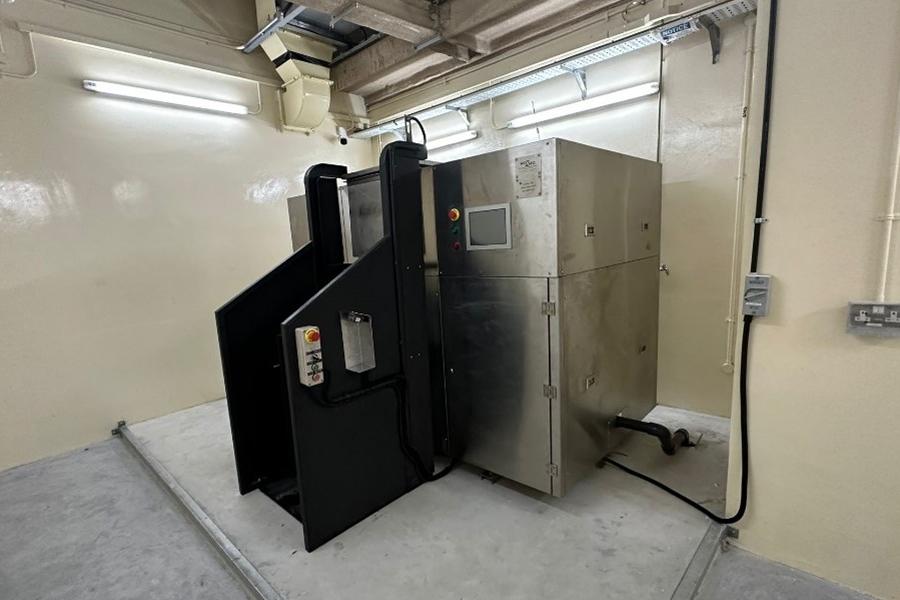 i12 Katong has also installed a food digestor that helps to break down food waste into liquid waste before it is filtered safely and discharged into the existing sewage infrastructure. When food waste ends up decomposing in landfills, it can become a major contributor of methane. By reducing food waste through a food digestor, we minimise greenhouse gas emissions, as well as conserve our limited landfill space.
Example #2: Energy and water efficient features
i12 Katong has incorporated environmentally sustainable features to optimise energy consumption. In recognition of its efforts, i12 Katong has been awarded the BCA Green Mark Platinum Award. Some of the green practices include:
Installation of energy-saving LED lighting throughout i12 Katong;
Performance-based retrofitting for the chiller plant system to ensure efficient energy saving;
Provision of lighting motion sensors for all restroom entrances;
Use of Singapore Green Building Council (SGBC) certified green products for the water-cooled chiller system equipment;
Use of water-efficient fittings with WELS Excellent Rating (3-ticks)
These energy and water-efficient features are implemented to reduce electricity usage and conserve water. With these green initiatives, not only do the mall minimise its environmental footprint, but it also create a more sustainable shopping environment for visitors and provide tenants with the confidence that they are leasing a sustainable retail space.
Example #3: Promoting sustainable transportation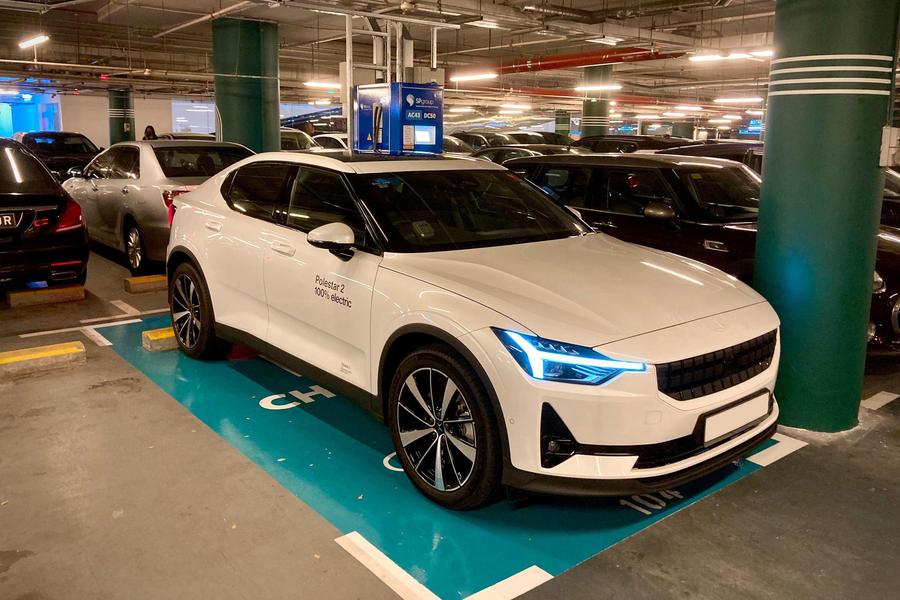 i12 Katong offers dedicated parking spaces with electric vehicle (EV) charging stations to support cleaner modes of transportation and Singapore's target to phase out internal combustion engine (ICE) vehicles by 2040.
Currently, there is limited availability of charging infrastructure for the widespread adoption of electric vehicles. As such, we hope our efforts can contribute to the growth of electric vehicle adoption and enhance convenience for electric vehicle owners when visiting i12 Katong.
Accessing the EV charging stations at i12 Katong is a breeze. Visitors merely need to download a mobile app before heading to the B2 car park to choose an available charging point. After they are done charging their vehicle, they can pay their bill via the same app.
Example #4: Supporting local charities
In 2022, i12 Katong collaborated with Willing Hearts, a charity that operates a volunteer-run soup kitchen in Singapore, on a food collection initiative where the public was encouraged to donate non-perishable food items via food donation boxes located in the mall to minimise food waste.
From September 2023, i12 Katong will be collaborating with the Salvation Army to provide an avenue for shoppers to donate their clothes. Individuals can conveniently donate gently used clothing items they no longer need at a designated drop-off point within the mall. With this initiative, i12 Katong aims to demonstrate its commitment to social and environmental responsibility, fostering a culture of giving back and promoting a more sustainable future.
Example #5: Educational campaigns and workshops
At Keppel, we believe in fostering a culture of sustainability among our stakeholders. While i12 Katong continues to do its part for the environment, the mall is also actively launching new initiatives to educate shoppers on the importance of going green.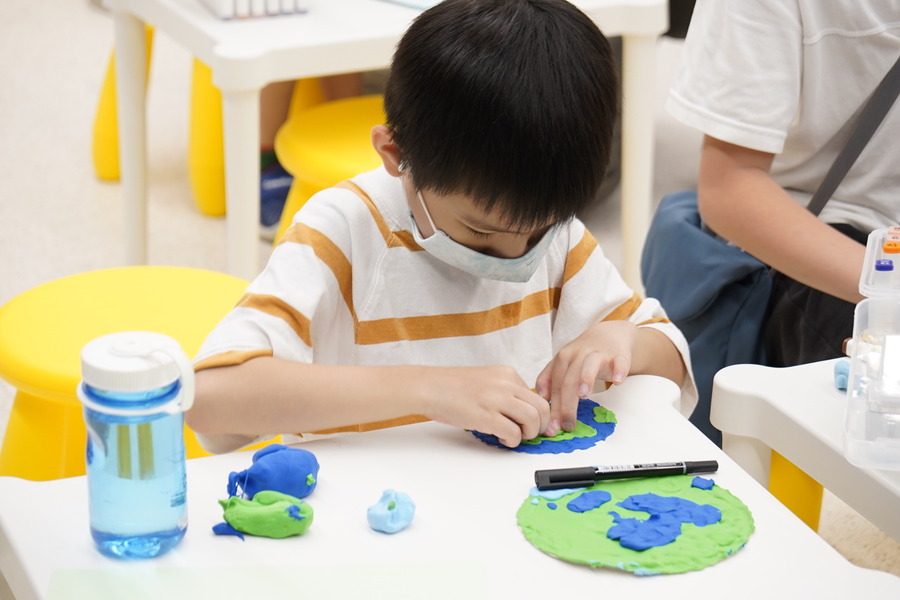 Examples include our partnership with Tree Art to conduct Kids Art Painting Workshops in the month of April 2022 to celebrate Earth Day, allowing children to learn the importance of sustainability through art. Shoppers also regularly get the opportunity to put their sustainability knowledge to the test on social media to win attractive prizes, which encourages them to participate and learn more about i12 Katong's green initiatives. Stay in the loop with i12 Katong's latest news and promotions by following it on Facebook and Instagram.
As a leading urban space solutions provider, Keppel's Real Estate Division not only provides eco-friendly retail spaces for lease, but we also seek to deliver innovative, sustainable solutions that enrich people and communities. Join us in creating a greener future by visiting or leasing a space in our environmentally responsible retail mall.